Hello,
I have created a dashboard which I expect to be able to choose from a series of filters which can either be a dropdown or search box.
However, this is not the case, as the filter does not show autocomplete options in the case of a searchbox, or a list as relates to dropdown.
Not sure why this happens, however, I suspect that I'm not doing something right.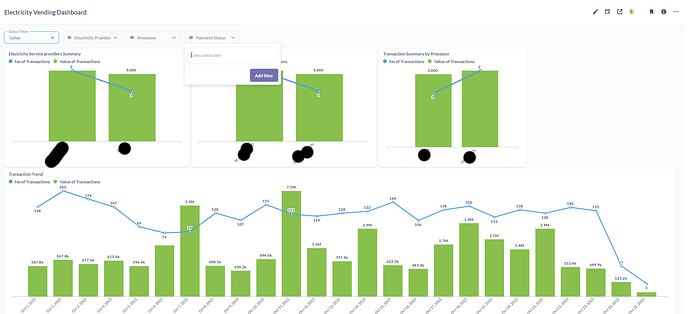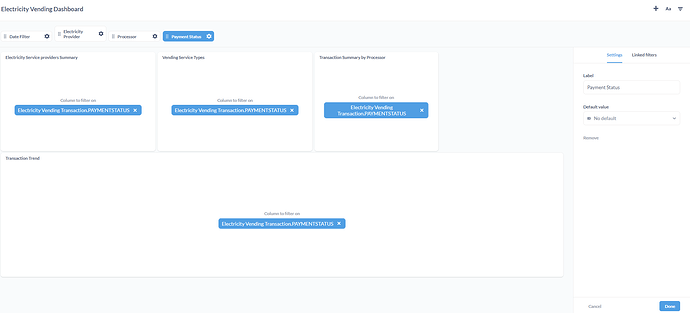 Disclaimer - The dashboard feeds off widgets which use saved questions as the source of the data. This saved question in itself is derived from native SQL.