I could find how to solve this issue with the filters which are not displaying values. I have to type the exact value to filter. And I do not have a check box to filter multiple values as well.
It should work like this: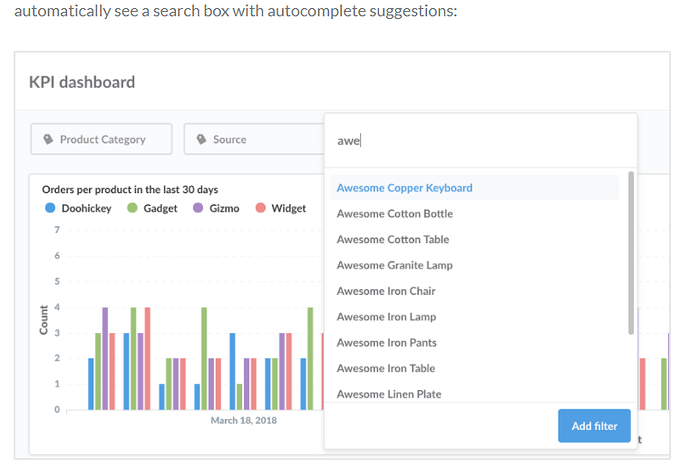 I am querying only one table with two category filters linked to each and I have already tested setting the field to use search box and list all values, but none of them have worked.
I am in version 0.37.7.
Thanks!!