Hey folks

!
I'm wondering if there is a way to make Y-Axis time / duration based, I have a duration column in seconds, but I cannot format it properly and set it as time.
I used a trick by modifying the Y-axis coefficient multiplier to transform seconds into minutes, but I'm not satisfied with this, if you have a solution, let me know

!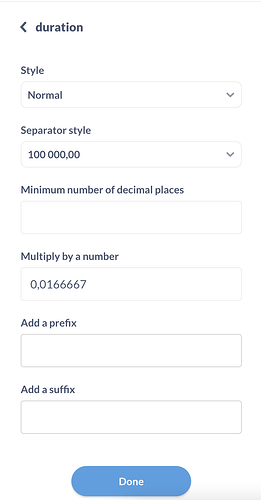 I'm using the latest metabase version (0.43.3) and I'm connected to BigQuery and getting the data using SQL.
I found a previous post talking about this issue, but no real solution invoked.

Thanks!