Hi guys!
Well, this one got me really scared. Check this out: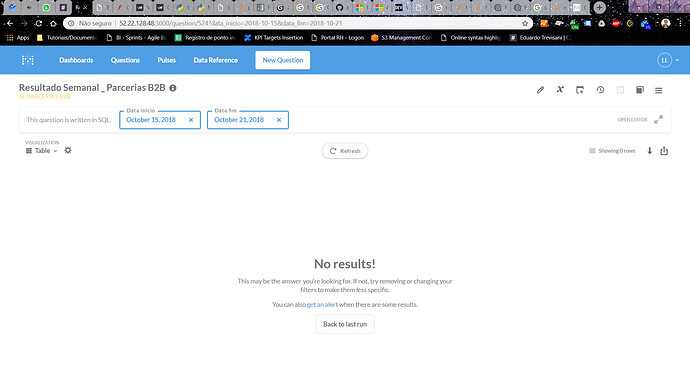 And, then: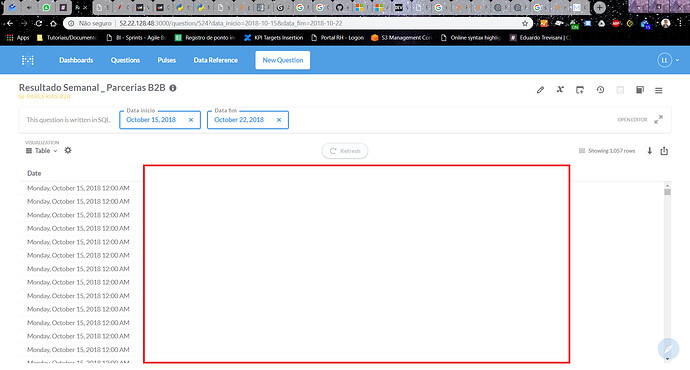 There is no trick on the SQL - when run directly on the database, both questions return rows, and they should (table only contained data until October 21st). I had cache turned on, turned it off, and nothing changed. Any clue on what might this be?
If I change the period to any other data ending in Octoer 21st, I get no results. If it ends later, it returns the results normally. I restarted metabase instance, nothing changed. Nothing special on the logs, either.