Improved gauges
I currently use this to show ABC classification of my inventory. I'm using regions with values ranges (A as green 80% percent, B in yellow 15%, C in red 5%). It would be nice, if we could remove the numbers and maybe show the region name in the middle. Its currently not possible.
Something like this: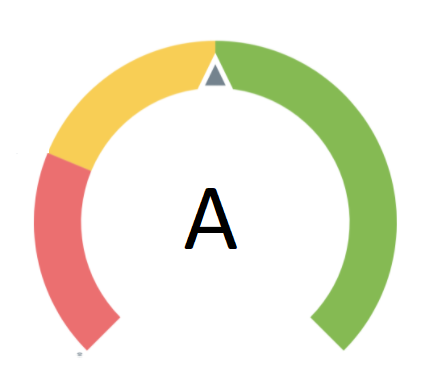 Vertical table
I use table to show some article data for a filtered dashboard. (sku,name,ean,..). Its a one row table. It would be nice, if we can flip column to rows.
Mandatory dashboard filters
My article detail dashboard can be quite heavy, when its processing all article data, instead of just one. I've added a article number filter as dashboard filter. It would be nice, if we can set filters to Mandatory, so metabase doesn't process any graphs till a value is set there. Would help to reduce database usage.